Introducing the latest GDM In Line Laminated Waistband development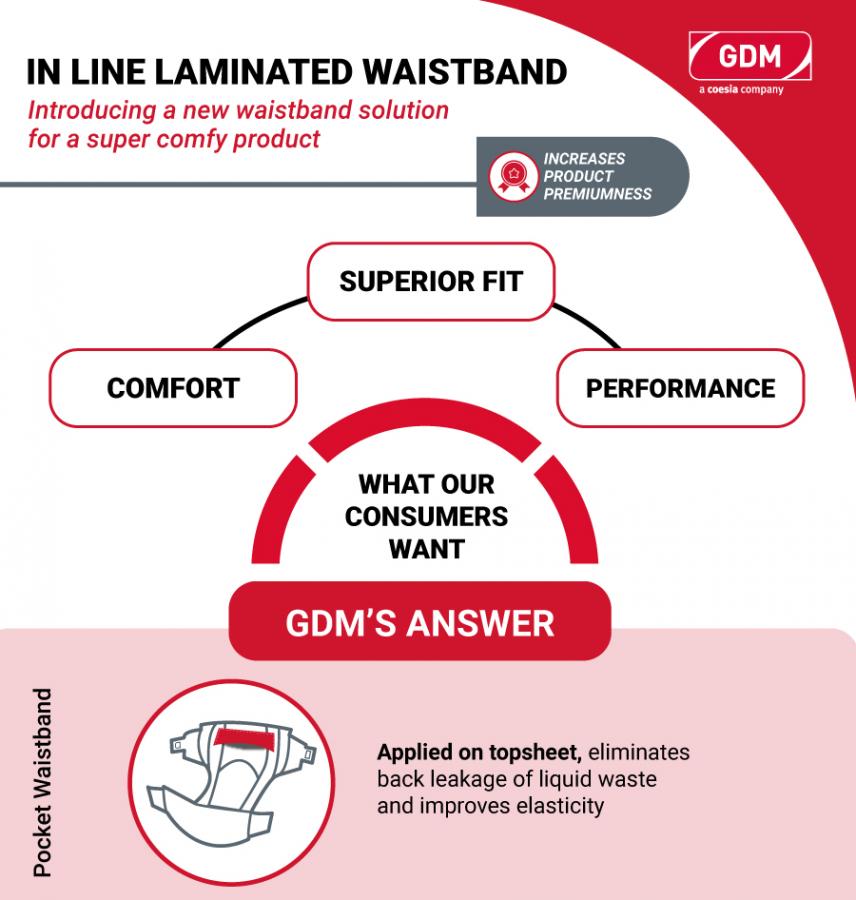 A superior, leakage-free comfort fit, enhanced waist elasticity and excellent performance are three key qualities of premium-quality Baby Open diapers.
The latest development to GDM's In Line Laminated Waistband technology involves inserting a layer of elastic material between the backsheet and topsheet on the front and back of the open diaper, ensuring protection and a premium fit.
In addition, from an equipment perspective, GDM's In Line Laminated Waistband Kit guarantees manufacturers:
Flexibility
Reduced system complexity
Full process control
If you would like to know more about GDM's new solution, fill in the contact form below!