Embracing sustainability thanks to GDM solutions
Contents of the article
Consumer awareness of sustainability is taking roots over the years, strongly engraving purchasing habits and behaviours. To grasp the scale of this green shift, just consider the 2018 Nielsen report[1] comparing the performance of sustainability claims in the U.S. across three product categories in FMCG, in one year: sales of "all natural", "fair trade" or "organic" goods have grown 2X faster than their category.
At a global level, the overall shopper sentiment is clear[2]:
81%of them think that it is "extremely" or "very" important that companies implement programs to improve the environment
30% of them would pay a premium price for products that deliver on social responsible claims
Consumers would like to use their spending power to effect the change they want to see, preferring manufacturers that:
demonstrate that they are taking steps to reduce their environmental impact
are transparent about raw materials they use
share their environmental policies
Companies have therefore a key role because, although people are committed to make a difference, they demand an increasing effort on pressing environmental challenges.
To respond to this call to action, governing bodies worldwide with the European Commission in the lead, are implementing precise directives on how to reduce waste and better protect the environment, through concrete policies and legislative acts.
At a cross-border level, the United Nations have drawn up the 2030 Agenda for Sustainable Development, nudging consumers and organizations toward a green behaviour, now and into the future. At its heart, the 17 Sustainable Development Goals (SDGs) point out the action areas for manufacturers to create sustainable strategic plans.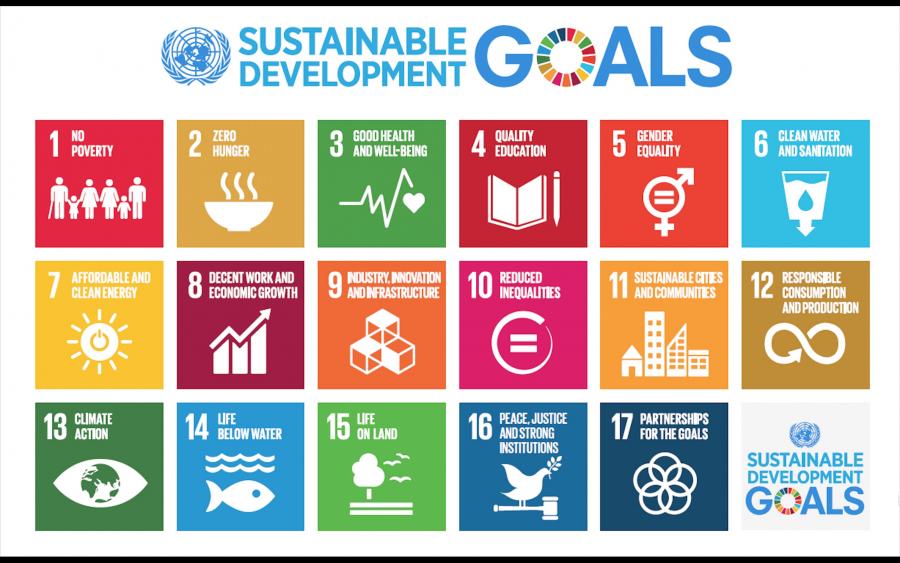 Some of the main players in the Disposable Hygiene market have already recognized these goals, engaging in concrete actions such as waste reduction (Goal 12: Responsible Production and Consumption).
Manufacturers' intervention areas targeting sustainability
In the Disposable Hygiene industry, the spotlight is therefore on manufacturers, seeking to embed a sustainable approach within their business objectives. 
Taking the Sustainable Development Goals as guidelines, we have identified five intervention areas to reduce the production impact on the environment while generating value through considerable savings: 
SDG 12 - "Responsible consumption and production"
Waste reduction

Raw materials
SDG 13 & 15 - "Climate action", "Life on land"
Energy saving

Space management – logistics

Recycle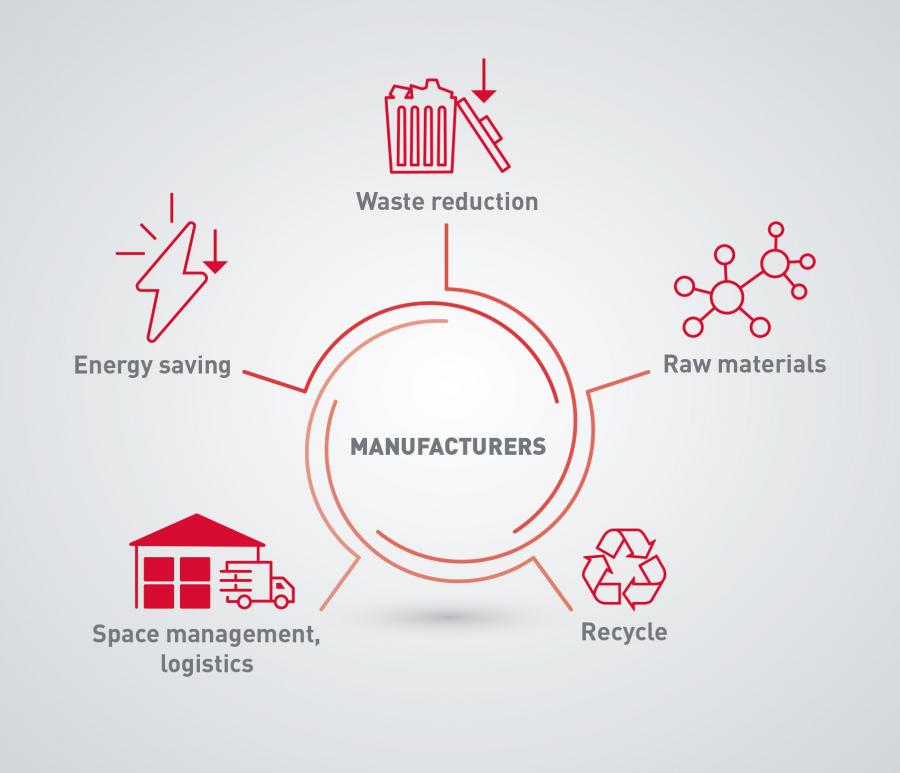 How are we turning this into reality? Let's find it out together!
Our commitment to sustainability
By deeply investigating our customers' needs, we have developed a machine "Green concept" that puts together all GDM solutions, propelling sustainability in every step of the manufacturing supply chain.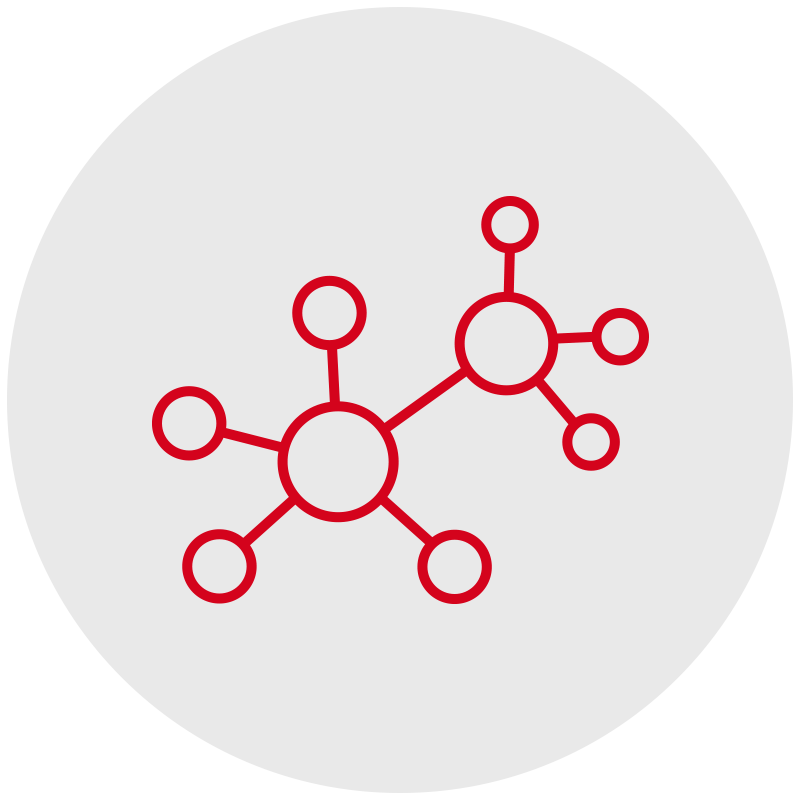 Raw materials
Less material, better core performances
Our Extra Thin Core allows to save up to 800 k€ per year: a 40% saving on core materials (fluff & SAP, compared to previous core formation process), thanks to an optimized mix and allocation featuring permanent channels construction, for an outstanding wetness distribution.
Alternatives for core and topsheet 

Bamboo, eucalyptus, banana and cotton are driving the raw materials global trend in sustainability: GDM's converting and packaging solutions are set-up to handle fibers other than from softwoods, more sustainable and with a lower environmental impact. 
Would you like to run a test? We can do it in our testing facility!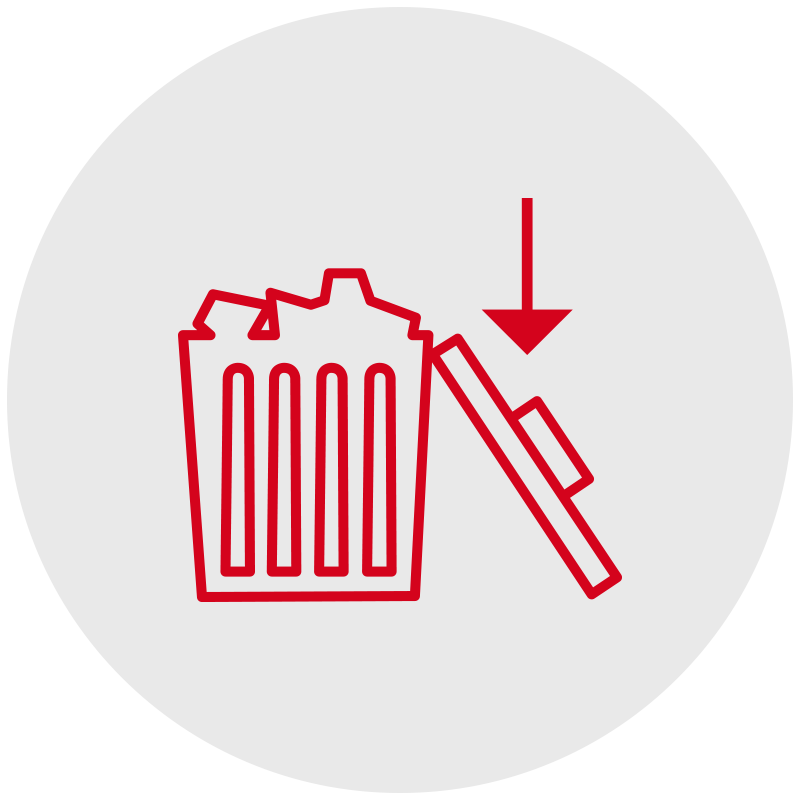 Waste reduction: Option Zero is your option
Option Zero is our cutting-edge program aiming to minimize any sort of waste in the converting process and to maximize its related savings. According to your needs, the focus is on: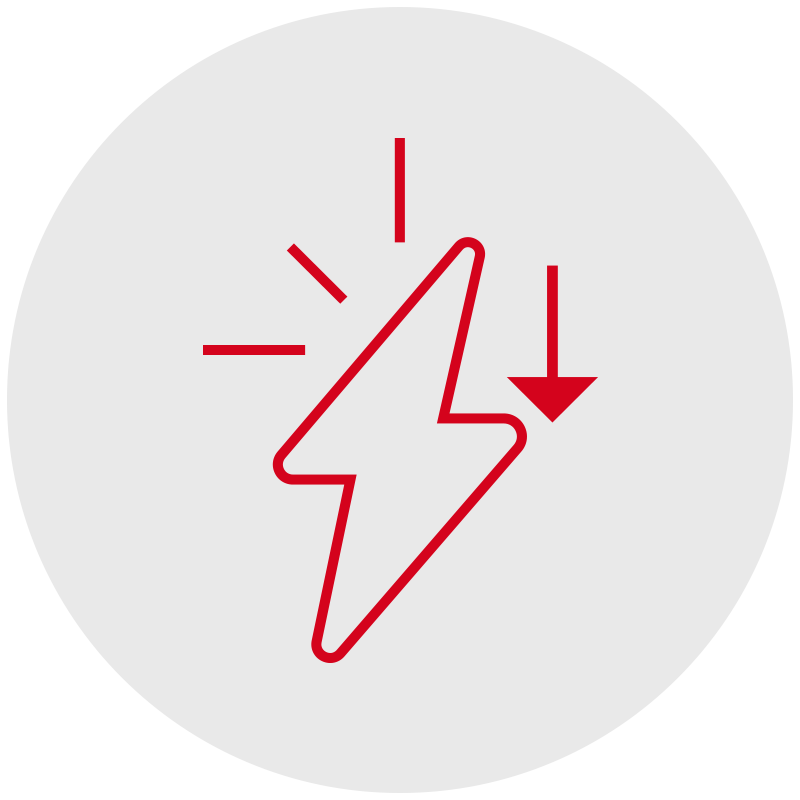 Energy saving
Extra Thin Core saves up to 40% of power consumption
The new Extra Thin Core formation process has been designed to minimize the use of air for fluff and SAP convey. The resizing of the suction fan of the forming wheel and the mill redesign have further contributed to the reduction of energy consumption up to 40% compared to the traditional version.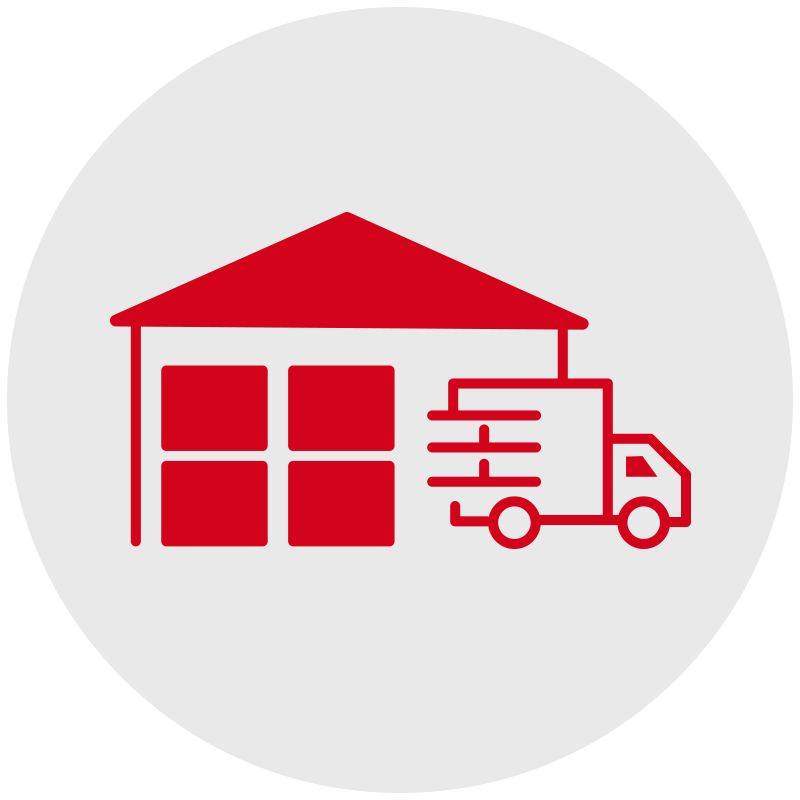 Space management
Thinner products, lighter shipping expenses
Thanks to Extra Thin Core, diapers are thinner compared to those with a standard core formation, thus reducing the package size: 25% more space available on the shelf and in your stockroom is the result you can achieve!
Spare parts management reducing vehicles' emissions
We have created a central warehouse and local stocks to reduce our customers' on-site inventory stock value and fixed working capital investment up to 30% per year, while optimizing maintenance planning. The result is twofold: delivery time within 48 hours and polluting gas emissions reduction associated to spare parts logistics.
Coesia: a world of sustainable solutions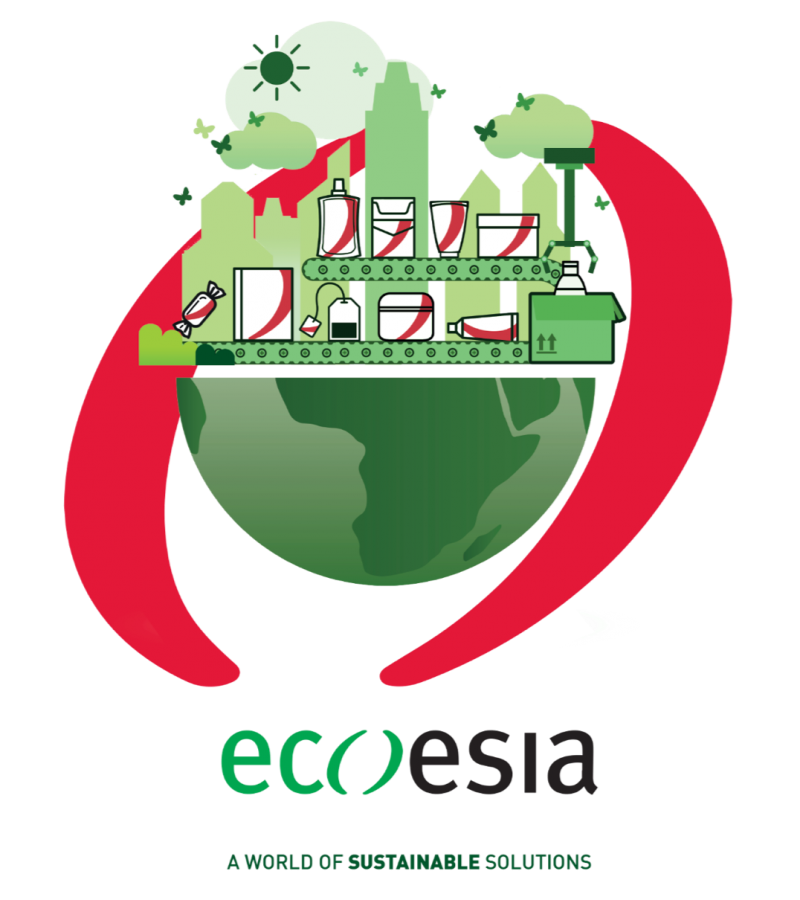 GDM is supported along the path to sustainability by considerable investments programmed by Coesia Group. In December 2018, it has been established the Centre of Expertise Sustainability, supporting "green strategy setting" and accelerating existing initiatives.
With the support of the Centre, we are strongly focusing on sustainable innovation, to provide effective solutions relevant to the three Sustainable Development Goals we are pursuing.

Turning results into real value is now possible thanks to GDM solutions: our technological developments for the manufacturing of high quality, sustainable products allow you to meet your customers' requirements while reducing waste and cutting production costs at the same time!
Would you like to enter in details on how to be more eco-friendly while saving your money? 
CONTACT OUR EXPERTS
---
[1]

Source: Nielsen Answers on Demand (Health and Wellness Characteristics) and Nielsen Product Insider, powered by Label Insights.
[2]

Sources: Nielsen Product Insider, Powered by Label Insight. The Conference Board ® Global Consumer Confidence Survey, conducted in collaboration with Nielsen Q2 2017.